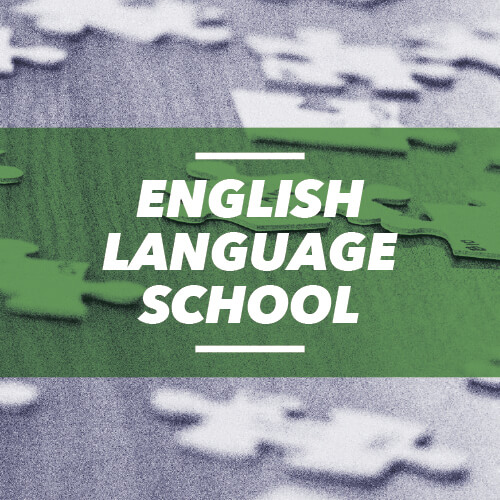 English Language School Online
Para Português clique aqui
The ELS will open two online classes starting this October. You can start learning English with daily live classes taught by competent teachers that will help you to get equipped to fulfill God's calling on your life. Don't miss this opportunity!
Dates: 02 October to 11 December (11 weeks)
Classes on weekdays: 13:00-16:00 (CAT) with home exercises between 14:00-15:00
Levels: Beginners and Elementary only
Cost: R4800
Accredited with the University of the Nations
Frequently Asked Questions
1. What levels of English courses do you offer?
Currently, we only offer Beginner and Elementary.
2.  Will it be individual or group online classes?
We only offer group classes.
3. What course material do you use?
We use the English File 4th Edition Student's Book with Online Practice.
Beginners | Elementary
4. Will the lessons be recorded?
We won't be recording any of the lessons to prevent copyright infringements.
5. Is the course accredited?
Yes, The ELS Online is registered with the University of the Nations as an Extension Studies program. Students who successfully complete the training will be awarded a certificate from the University of the Nations in PDF via email.
6. What are the course hours?
The class will meet online from Monday to Friday, from 13:00 – 14:00 and from 15:00 – 16:00 through Zoom. These online classes will be highly interactive, with lots of opportunities for you to speak English.
Besides these class hours, you need to schedule a time for self-study and homework.
Tests, assignments, and additional resources will be posted in Google Classroom.
7. Application Process (How do I know if this course is appropriate for me?)
Step 1: Fill in the Application Form
Step 2: Upon receiving your application and a non-refundable Placement Test fee of R150,  we will contact you to schedule an interview on Zoom. This will be an informal interview of 10 to 15 minutes to get to know you more and to help us determine your level of English Proficiency.
Step 3: Before 2 October you will write a Placement Test. Don't worry, you don't have to prepare or study for this test! The purpose is to test your current skills so that we can place you in the appropriate level class. We will send you the URL and the password.
Step 4: The staff of the ELS will discuss the outcome of the interview and Placement Test and will contact you as soon as possible to inform you of the decision made.
8. Course Content
We use the content of the English File book as the structure for our classes, which will be covered entirely during the course. The book offers a variety of Listening, Reading, Writing, and Grammar exercises.
Your progress will be assessed by weekly tests and assignments. At the end of the course, you will write a Final Test, which counts for 25% of your final mark.
In order to pass the course satisfactory you need to obtain an average mark of 70% for your Written Work, which includes Listening, Reading, Writing and Grammar, AND an average mark of 70% for your Oral Work (speaking ability).
9. Do you receive a certificate at the end of the course?
You will receive a PDF copy of your certificate via email when you've successfully completed the course. Students need an average of 70% to pass the Level.
10. Is there someone who speaks Portuguese with whom we could talk and ask questions about the course?
Classes will be taught in English only (no translation). Research shows that it slows down the learning process when we hold on to translating newly acquired language into our native language. We want to encourage you to immerse yourself in English as much as possible during the course. Listen to English music, watch English movies, read English books, etc.
If necessary, we have Brazilian staff in the office that can assist you with practical issues.
11. Payment
To check the cost of ELS online in your currency, you can use https://www.xe.com/currencyconverter for the latest exchange rates or another currency converter.
You will receive an online invoice with a link for the payment. The payment is through NetCash, a payment gateway, and they accepted many different payment options, such as credit card, debit card, and more.
.
Escola de Inglês On-line
Apartir de Outubro a ELS abrirá duas turmas on-line. Você poderá começar a aprender inglês com aulas diárias ministradas por professores competentes que te ajudarão a se preparar para cumprir o chamado de Deus em sua vida. Não perca esta oportunidade!
Datas: 02 de Outubro a 11 de Dezembro (11 semanas)
Aulas semanais: 13:00-16:00 (CAT) com exercícios entre 14:00-15:00
Níveis: Somente para iniciantes e elementares
Custo: R4800 (Rand Sul-Africano)
Credenciada pela Universidade das Nações
Perguntas frequentes
1. Quais os níveis de inglês que oferecem?
Atualmente, oferecemos apenas para iniciantes e elementares.
2. Serão aulas individuais ou em grupo?
Oferecemos apenas aulas em grupo.
3. Qual material será utilizado no curso?
4ª edição do Livro do aluno da English File com prática on-line.
4. As lições serão gravadas?
Não gravamos nenhuma das lições para evitar violações de direitos autorais.
5. O curso é credenciado?
Sim, a ELS Online está registrado na Universidade das Nações como um programa de Estudos de Extensão. Os alunos que concluírem o treinamento com sucesso receberão um certificado da Universidade das Nações em PDF por e-mail.
6. Quais serão os horários do curso?
De segunda a sexta-feira, de 13:00 às 14:00 e de 15:00 às 16:00 através do Zoom. Essas aulas on-line serão altamente interativas, com muitas oportunidades para você falar inglês.
Além desse horário de aula, você precisa agendar um horário para o auto estudo e a lição de casa.
Testes, tarefas e recursos adicionais serão publicados no Google Classroom.
7. Processo de inscrição (como sei se este curso é adequado para mim?)
Etapa 1: preencher o formulário de inscrição
Etapa 2: ao recebermos sua inscrição e uma taxa não reembolsável de R150 (Rand Sul-Africano) para teste de colocação, entraremos em contato para agendar uma entrevista no Zoom. Será uma entrevista informal de 10 a 15 minutos para conhecê-lo mais e para nos ajudar a determinar seu nível de proficiência em inglês.
Etapa 3: Nas do dia 2 de Outubro você realizará um teste de fluência. Não se preocupe, você não precisa se preparar ou estudar para este teste! O objetivo é testar suas habilidades atuais para que possamos colocá-lo no nível apropriado. Enviaremos a URL e a senha.
Etapa 4: A equipe da ELS discutirá o resultado da entrevista e do teste de Colocação e entrará em contato com você o mais rápido possível para informá-lo da decisão tomada.
8. Conteúdo do Curso
Utilizamos o conteúdo do livro de arquivos em inglês como estrutura para nossas aulas, que serão cobertas inteiramente durante o curso. O livro oferece uma variedade de exercícios para escutar(listening), leitura, escrita e gramática.
Seu progresso será avaliado por testes e tarefas semanais. No final do curso, você realizará um Teste Final, que representa 25% da sua nota final.
Para passar no curso satisfatoriamente, você precisa obter uma nota com a média de 70% para o seu trabalho escrito, que inclui audição, leitura, escrita e gramática, e uma nota com a média de 70% para o seu trabalho oral (capacidade de falar).
9. Recebemos um certificado no final do curso?
Sim, receberá uma cópia em PDF do seu certificado por e-mail quando concluir o curso. Os alunos precisam de uma média de 70% para passar no nível.
10. Existe alguém que fale português com quem possamos conversar e fazer perguntas sobre o curso?
As aulas serão ministradas apenas em inglês (sem tradução). Pesquisas mostram que isso atrasa o processo de aprendizado quando nos apegamos a traduzir o idioma recém-adquirido para o nosso idioma nativo. Queremos encorajá-lo a mergulhar em inglês o máximo possível durante o curso. Ouça música em inglês, assista a filmes em inglês, leia livros em inglês etc.
Se necessário, temos funcionários brasileiros em nosso escritório que podem ajudá-lo com questões práticas.
11. Pagamento
Para verificar o custo da ELS on-line em sua moeda, você pode usar https://www.xe.com/currencyconverter para obter as taxas de câmbio mais recentes ou outro conversor de moeda.
Você irá receber uma fatura online com um link para efetuar o pagamento. O pagamento é feito online atrás do sistema NetCash. É possível escolher entre diversas formas de pagamento, como cartão de crédito ou débito.